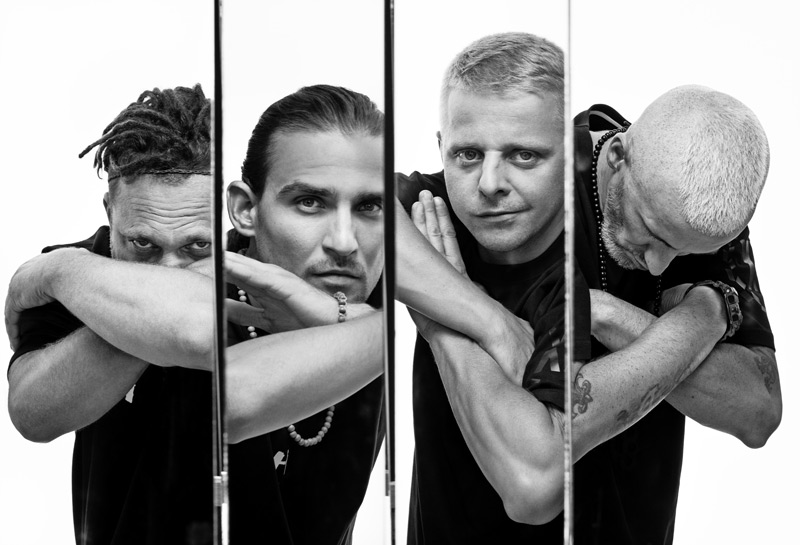 Hemp Gru is a band from Warsaw's Mokotów district, whose origins date back to the late 1990s. The work of Bilon, Wilk and Żary is characterised by an expressive and uncompromising style, presented without ambiguity or wrapping it in cotton. The group debuted in 1998 on the compilation album "Hip-Hop'owy Raport Z Osiedla" with the song "Na krawędzi". In November 2004, Hemp Gru's first, long-awaited album "Klucz", considered an absolute classic of Polish hip-hop, hit shop shelves.
Five years after the debut, HEMP REC. released the second album, Droga, which consolidated the group's position and resulted in concerts all over Poland and abroad. Performances in the Netherlands, Great Britain, Scotland, Ireland and the United States earned the band the EBBA (EUROPEAN BORDER BREAKERS AWARDS), awarded by the EU Commissioner for Culture for reaching audiences outside their home country.
Over the course of 2011 and 2012. Hemp Gru releases the trilogy 'Unity, Loyalty, Brotherhood'. Responsible for the musical layer in addition to HG are Swede SWD, Waco, Szczur and DJ Steez, among others. Each of the three parts of the release achieved gold album status. The following years of activity saw well-received solo albums from Bilon and Zary.
Guest artists:
JWP